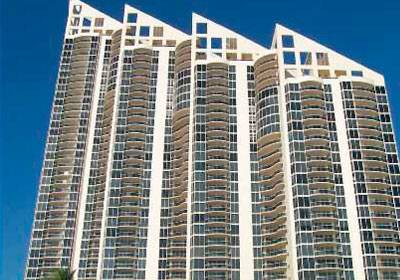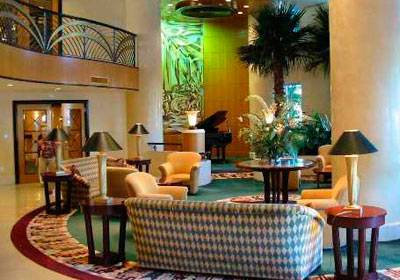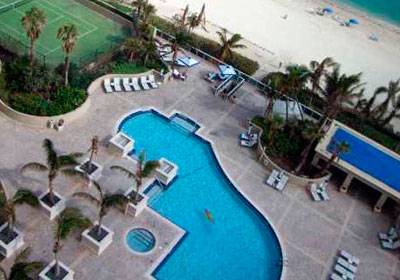 Pinnacle condominiums, Sunny Isles Beach
Pinnacle complex is just the masterpiece of modern architecture. Constructed back to 1998, it makes an impression of exceptionally harmonic structure within the magnificent tropical scenery of Sunny Isles Beach area. 4 towers of 40 floors at the highest point, integrated to one monumental edifice fairly impress the sight and its 5 acre private territory is underlining the status of the inhabitant – bold, modern life style combined to heavenly beautiful pure naturality.
Here the shore is just over your door; all towers have access to the coast line and invite you to take a walk around its shady passages with your shoes off and your troubles far away.
Golf course, City of Sunny isles are just at your hand – sparkling shaded ocean enchants your soul with subtle song of light breeze.
The straight sight to the Atlantic is inspiring, it reminds you of those moments, when the happiness was the natural thing in your life.
Pinnacle complex is the game of colors and shades, natural and brilliantly artificial, human and divine.